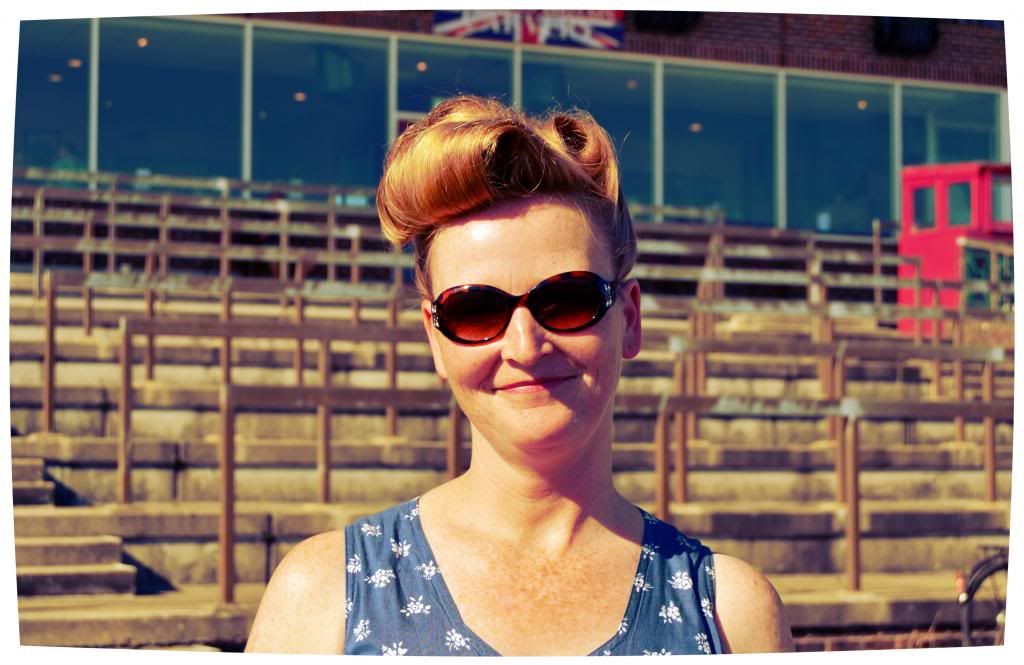 Here I am! And check out that hair do! I've wanted to get my hair done for ever all vintage-esque, and so last week, whilst sat in a dusty field with lots of green stuff, 3 of us girlies took the plunge and let the vintage ladies loose on our extremely tangled locks.
Many Kirby grips, enough hairspray to freak me out around naked flames, and sleeping like a Geisha, and this up do lasted 3 whole days. Moneys worth or what!
It's good to get home and have a shower without then walking out into the dust bowl again.
Remember if I'm awol from this blog for any length of time you can always hop on over and stalk me at my other little space of the inter web at
My Little Life.
I update that space much more frequently and waffle on about all manner of wot nots.
:)X